Blue Mountain Sportsman Center In Cortlandt
I don't know anything about guns. But it happens I do live near a shooting range, and figured that after years of hearing "pop, pop, BOOM", it was high time I checked out what's going on. The Blue Mountain Sportsman Center is about three miles as the crow flies from Chapel Hill in Peekskill, where I live. It's the only public outdoor center in Westchester, and one of very few in New York.
On the Saturday afternoon I stopped by,I was lucky enough to get a tour from Adam, one of the instructors at the range. He explained the several different ranges available to the public, and the types of firearms accommodated at each of them. Frankly, I didn't understand all that much, but did discover that the size of the BOOM isn't necessarily related to the bore of the gun. And it was "ear opening", to say the least, to hear just how incredibly loud guns are up close. After all, every shot is a small explosion. Adam was kind enough to lend me some hearing protection.
Adam told me that it was a somewhat light turnout this afternoon, but I'd still say there were 50 or 60 people around. I started out at the archery range, which was empty, and was informed that there's also a 3-D archery range, where folks can shoot at faux-game. While walking, I learned how very qualified he and the other instructors are to serve there. One of the other range officers has been at it for 40-45 years he said. The safety measures in place are also very impressive, as is the degree of supervision and instruction offered- for free.
There are small and large bore rifle ranges; a pistol range and trap & skeet ranges in addition to the archery ranges. While most of the enthusiasts were middle-aged guys, there were plenty of teens, both boys and girls, with their families.There was even one grandma at the skeet range who whooped when she hit her first clay pigeon.
Obviously, I knew that this is a place where people who simply enjoy the sport of shooting at a target have the opportunity to indulge. Not really all that different from other sports where people aim at targets; a basketball hoop, a net or line in the grass, or a tiny, distant hole in the ground. Only louder. While I wouldn't want to live across the street, it was good to actually see what a well-run operation Blue Mountain Sportsman Center really is. I may even try it some day.
Blue Mountain Sportsman Center
183 Watch Hill Rd., Cortlandt
914-862-5280
http://parks.westchestergov.com/blue-mountain-reservation/sportsman-center
If you would like to know more about living in Westchester, Putnam or Dutchess,
or have property to sell, contact me today!
Joel Heumann
Joel.Heumann@JPhilip.com
914.382.1402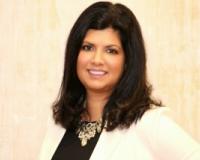 Author:
Cristina Gameiro
Phone:
914-804-1692
Dated:
May 17th 2015
Views:
5,998
About Cristina: Cristina Gameiro, a full-service New York State salesperson (ABR) specializing in Westchester and Pu...