Consumer Reports Cover Secrets Realtors Dont Want You To Know
I just got the March issue of ConsumerReports in the mail. Those words are on the cover. I don't like it.Not at all. Consumer Reports isn't like The National Enquirer. It'snot about dragging up ugly gossip, lies and innuendo. It's supposedto be a high class magazine, honestly and accurately reporting thefacts. That's why it doesn't accept any advertising. A headline likethat suggests Realtors are an adversary, or at best a necessary evil.And it comes from a source that's perceived as the gold standard ofjournalistic impartiality.
The strongest salvo in the issue, "WhatYour Real Estate Agent Doesn't Want You to Know" appears on page35. It starts out with an apologetic tone; "Unfortunately, thereal-estate-agent business is saddled with a poor reputation". Thehalf page article goes on to list practices that admittedly dooccur. But in my experience they occur rarely, and the message sentin by this story is 'way too alarmist. This story WILL put a lot ofclients on the defensive, when they should be looking on us as peoplewho are on their side.
Other articles include thesestatements:
"...almost half of the agents wesurveyed typically charge just 4% or less." (Not around here!)

"Your agent should arrange for aprofessional photographer..." (IMO, sometimes yes, usually no.True, many of us take lousy photos).

"Rushing into a deal..." ( Ihad a client that saw the perfect house on our first day out. Scaredto pull the trigger. 3-1/2 years later they bought much lesshouse for much more money. Clients need a Realtor to provideappropriate perspective.)
That being said, there are a lot ofgood, valid tips for buyers and sellers. I suggest you take a goodlook at the issue before sending CR your thoughts.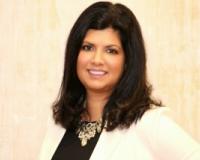 Author:
Cristina Gameiro
Phone:
914-804-1692
Dated:
February 2nd 2015
Views:
3,125
About Cristina: Cristina Gameiro, a full-service New York State salesperson (ABR) specializing in Westchester and Pu...