Hudson Valley Quarter 1 Market Report
SPRING MARKET UPDATE
Hello friends,
While the weather up until a few days ago seemed like we were stuck in an eternal January, the first quarterly report for Real Estate in the Lower Hudson Valley is here! I'm happy to report that the market is strong in each county, and while some numbers have dropped in terms of sales, prices are strong and local economic development is strong as well. The market has fully developed into what we like to call a Seller's Market, where inventory is lower, which drives prices to a higher amount, creating competition between buyers currently looking to move to the area.
Let's delve a little further into the numbers and look at how things have been going. If you don't feel like sticking around to read all the details, scroll down a bit for a nice little summary.
Now, what everyone seems to be talking about in this quarterly report is the drop in sales in the overall area as a whole as well as county-by-county. In total, Westchester, Putnam, Dutchess, Rockland, and Orange counties saw a communal drop of over 3% in the number of total sales of single-family, condominiums, cooperatives and two-to-four family houses compared to the same point last year. In terms of compared to last quarter, we see about a 1.5% drop in sales. Analysts said that the drop in first-quarter sales was mostly the result of transactions negotiated during the final quarter of 2017, a time that they called "a period of uncertainty" given the active negotiations of the Federal Tax Reform bill. Another possibly looming cloud on the counties is the increasingly volatile stock market, but with unemployment low, and local economies strong, we think we're going to see a strong Real Estate market as a whole for 2018
If you're looking for some county-by-county stats, I've laid them out here for you to easily read:
WESTCHESTER
Number of Sales: -2.3% in residential sales
-5.6% in single-family home sales
+1.1% in co-op sales
Inventory (residential): -4.6%
Median Sales Price: +1.9%
Absorption Rate: +3.2%

PUTNAM
Number of Sales: +7.2% in residential sales
+9.4% in single-family home sales
-11.1% in condominium sales
Inventory: -16.2%
Median Sales Price: +8.5%
Absorption Rate: -20.3%
DUTCHESS
Number of Sales: -2.1% in residential sales
Inventory (residential): -15.4%
Median Sales Price: +10%
Absorption Rate: -13%
ROCKLAND
Number of Sales: -13.7% in residential sales
-18.9% in single-family home sales
Inventory: -12%
Median Sales Price: +2.4%
ORANGE
Number of Sales: -0.1% in residential sales
-0.5% in single-family home sales
Inventory: -17.1%
Median Sales Price: +4.3%
So, overall, we've seen a drop in sales for almost every county in the Lower Hudson Valley real estate market, with the exception of Putnam County. Days on the market are down across the board, as well as inventory, which comes as no surprise with the laws of supply and demand. On the other hand, prices are up across the board, and are speculated to rise throughout 2018 at a steady and healthy level.
What does this mean for you? Well, if you're thinking of becoming a Seller in this Seller's Market, I would definitely recommend capitalizing on this opportunity. Prices are strong, inventory is low, and demand is high. All of these create a kind of perfect concoction for any seller, when demand is high and supply is low it creates competition, and the competition is between the buyers right now, giving you the best bang for your buck. If you're a buyer in this market, you already know that you're going to have to come in strong in order to break into the area. Interest rates are still low, but speculated to rise higher throughout the year, so making the move a bit sooner might be a smart idea. Statistically, we should see a rise in inventory during these Spring and Summer months, which will ease a bit of the competition and make things run smoother in terms of competing against other buyers.
Now for a bit of an update on Cristina's Spring Market! I currently have 3 active listings, 5 under contract and 5 properties sold since the start of 2018, all of which I'll list down below with some pictures and a quick description!
CURRENTLY ACTIVE
125 Canopus Hollow Road, Putnam Valley
4 bed, 3 bath colonial farmhouse on 5+ acres
152 Overlook Avenue, Unit 1A, Peekskill
Studio co-op at The Riverhouse in Peekskill
129 Stringham Road, Unit 4, LaGrangeville
2 bed, 2 bath end unit townhome at Lakeview
Under Contract
2903 Kings Way, Carmel
3 bed 2 bath townhouse in Kings Grant
150 Overlook Ave, Unit 7, Peekskill
1 bed 1 bath co-op at The Riverhouse
6 Pennock Road, Poughkeepsie
3 bed 1 bath updated ranch home
24 Sunrise Drive, Putnam Valley
3 bed 3 bath contemporary home on 4 acres
91 Eton Drive, Cortlandt Manor
3 bed 2 bath colonial home
Recently Sold
11 Brook St, Putnam Valley
2 bed 2 bath home in Floradan Estates
3 Floral Road, Cortlandt Manor
3 bed 1 bath split-level home
24 Cedar Ledges, Putnam Valley
2 bed 3 bath colonial next to Lake Oscawana
11 Aunt Patty's Lane, Mahopac
3 bed 2 bath raised ranch home
120 North Broadway, Unit 9D, Irvington
1 bed 1 bath co-op in Irvington Gardens
As always, if there are any questions you have regarding this report, or if you have any real estate related questions, or if you just want to go and grab a coffee, you know you can always reach out to me. I hope your Spring seasons are going well, and I wish you all the best for the coming warm weather!
One last thing, if you know anyone thinking about buying or selling in the near or far future, I am more than happy to take your referrals!
Cristina Gameiro
Licensed Real Estate Salesperson | J Philip Real Estate
(914) 804-1692
CGameiro17@Gmail.com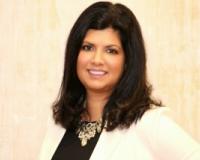 Author:
Cristina Gameiro
Phone:
914-804-1692
Dated:
April 24th 2018
Views:
133
About Cristina: Cristina Gameiro, a full-service New York State salesperson (ABR) specializing in Westchester and Pu...