And Now For Something Completely Different

Mad Man on North Water (Street)
I stopped in front of this place several times in the past few months, peering in through the reflected glare at the treasures inside. Tried my best to take some photos. Those shots could best be described as "artsy"; meaning you can't make out much, but you like it anyhow.
A few weeks ago, the window announced that the place was called "Early Electric". Googled it. Nothing useful. How could a joint with such cool stuff fly so far under the radar?This past Monday a guy inside noticed me & opened up. Finally! It was even better, far better, than I expected.
Steve Erenberg and his son Daniel own 'Early Electrics'... with an "s", and its sister company 'Radio Guy'. Internet searches being what they are, that extra "s" makes all the difference.Steve is a retired Madison Avenue advertising exec. He & Dan bought the 1880's landmark building at 115 North Water Street, gutted and transformed it into a showcase and work space for Early Electrics as well as Steve's odd collection of antiques and curios.
The key to its appeal lies in Steve's gifted eye for the slightly macabre mixed with some steampunk aesthetic and a healthy dollop of Industrial Age modernism and great placement of the items in a beautiful old space.
Early Electrics makes up over 50% of the Erenbergs' business. What they do is restore antique lighting; take antique or industrial artifacts and re-purpose them as antique-style lighting and design retro lighting fixtures from scratch. Most of their business comes via 1stdibs.com, designers and decorators, who can, for example, order 100 or more units at a time for a new restaurant. The recently opened Hudson Room restaurant at 23 S. Division Street, right around the corner from The Paramount Theater here in Peekskill had their lighting designed and built by Early Electrics.
Steve's collection takes up most of the display space, and it's more fun to go through than any antiques store and most museums I've visited. Masks and helmets, posters and walking sticks, medical and anatomical ephemera... simply a hodge-podge of offbeat yet tasteful items share space with the lighting displays. Again, designers and decorators make up most of the clientèle, yet interestingly, pieces are frequently rented by TV shows and movie production companies.
Steve has also been a guest expert on shows like American Pickers and Oddities.Check out their websites at www.EarlyElectrics.com and www.Radio-Guy.net. The storefront is open "by appointment or serendipity"; meaning "if the door's open, great"...
Early Electrics115 N. Water St, [email protected]
Writer Joel Heumann is a local Realtor & big booster of Peekskill.follr.me/JoelHeumann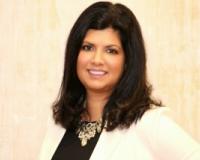 Author:
Cristina Gameiro
Phone:
914-804-1692
Dated:
November 20th 2015
Views:
1,994
About Cristina: Cristina Gameiro, a full-service New York State salesperson (ABR) specializing in Westchester and Pu...