BETTER THAN GRANITE COUNTERTOPS
The plethora of home improvement and home buying shows have convinced most sellers (and many real estate agents) that an updated kitchen, and specifically granite countertops, is all buyers care about. But, believe me, water in the basement or coming through a hole in the roof trumps granite.
For their "2017 Cost vs Value Report", Remodeling Magazine compared the average cost of popular remodeling projects with the value the projects retained. At the top of the list in our market for a mid-range project was (fiberglass) attic insulation ($1,510) with more than 200% of the cost recouped. This was followed by a new garage door ($2,181) with 127.9% of the cost recouped.
The findings tell us that when renovating for resale, sellers should take care of the basics first. Sellers should anticipate the structural and systems issues the inspector will find. There is no doubt that if a buyer's home inspector makes note of poor or non-existent insulation, that buyer will be thinking more about the thousands of dollars of heating and cooling costs in the years to come. A pre-listing inspection can be a great guide as to how to best spend renovation dollars before a sale.
Of course, an updated kitchen is a great selling point. But you may be surprised to learn that the report stated that a major, mid-range kitchen remodel ($75,398) only returned 78.4%. A minor kitchen remodel ($26,166) returned 92.1%! That means spending more does not always result in a similar increase in the return on investment.
If you are years away from selling your home then renovate, remodel, and upgrade for your own comfort and enjoyment. However, if you are making improvements to get the most when selling, keep in mind the cost versus value.
© 2017 Hanley Wood Media Inc. Complete data from the Remodeling 2017 Cost vs. Value Report can be downloaded free at www.costvsvalue.com.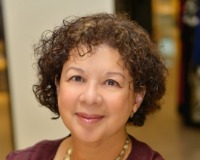 Author:
D Gloria Hernandez
Phone:
914-441-0980
Dated:
April 1st 2018
Views:
709
About D Gloria: NYS Licensed Associate Broker Branch Manager, Pelham & Briarcliff I love looking at houses and...