Common Mistakes Buyers Need To Avoid
MISTAKE #1 - DRAGGING YOUR FEET
You should begin your search armed with your pre-approval or proof that all the funds you will use for a cash offer are in your name. Then, when you see the house you want, do not make the mistake of waiting to make an offer. In our current market, "he who hesitates is lost".
A few years back, I had a client who saw a house that had everything he wanted, in the neighborhood he wanted, and in his price range. The house was a foreclosure but the bank foreclosed after all of the renovations were almost complete. All that was missing was one drawer pull in the kitchen! The listing agent told me what the bank wanted and even though I shared this with my client he submitted an offer that I advised him was too low. The bank came back with a counteroffer only a few thousand dollars below the asking price. My buyer said he had to think about it. At that time, his was the only offer on the table. As so often happens, the next week, more buyers appeared. Within a few days there were four more offers on the table - all higher than that of my client. The listing agent called for highest and best. My client raised his offer but came in second. Had he continued to negotiate with the bank after the counteroffer I am sure he could have had an accepted offer and even been in contract before those other offers were submitted.
Dragging your feet could result in a bidding war. If you have the accepted offer, the price will likely be higher than what you could have initially negotiated. Worst case scenario - you lose the house of your dreams.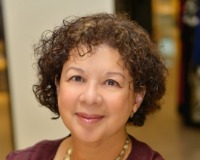 Author:
D Gloria Hernandez
Phone:
914-441-0980
Dated:
May 18th 2017
Views:
1,019
About D Gloria: NYS Licensed Associate Broker Branch Manager, Pelham & Briarcliff I love looking at houses and...