GINSBURG ADDING 3RD PEEKSKILL DEVELOPMENT W SPA INN RESTAURANT
How to Profit from Real Estate Knowledge:
It's FUTURE Location, FUTURE Location, FUTURE Location
I just finished reading The New Rules of Real Estate, by Spencer Rascoff & Stan Humphries, the CEO and Chief Economist of Zillow. These guys do more than merely run the most powerful Real Estate site on the 'net; they crunch data in ways that would never even occur to most of us. That'sthe book's value proposition. Chapter after chapter, I got some great new insights into how to uncover value and opportunity in my local Real Estate market.
Chapter 3 is titled, 2,4,6,8 Neighborhoods That Will Appreciate. Bells &whistles went off while reading it.
I'm pretty sure that an underdeveloped neighborhood right here in my home town of Peekskill will be enjoying some healthy appreciation over the next few years.Ginsburg Development Corp brought us Boulder Ridge in Scarsdale, Chapel Hill & Riverbend in Peekskill, Esplanade in Yonkers, Livingston Ridge in Dobbs Ferry and 19 other large residential complexes in Westchester alone. They are now getting ready to add a third development in Peekskill, to be called Fort Hill. Take a look at their plans:
https://www.documentcloud.org/documents/2105832-gdc-fort-hill-presentation.html

The $50 million Fort Hill project will be more than just another residential project. GDC already owns the former St. Mary's Convent, a group of huge & magnificent old buildings set high on a bluff overlooking the Hudson River.
As part of the project these will be turned into a spa, inn and restaurant to complement 178 luxury rental apartments and 20 townhomes.
As a long-time resident and rabid advocate for Peekskill's continuing renaissance, I could tell you all about the great infrastructure that already exists. About other improvements and investments that reinforce the prospects for future growth. Or I could send you to my youtube channel to browse.
https://www.youtube.com/user/ThePeekskillChannel

Here's the key tip from the book: "The older the average home is, the more likely a given neighborhood will see strong appreciation." If you'd like to know what to buy, where & why, just drop me an email.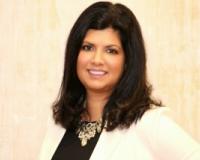 Author:
Cristina Gameiro
Phone:
914-804-1692
Dated:
August 30th 2015
Views:
4,949
About Cristina: Cristina Gameiro, a full-service New York State salesperson (ABR) specializing in Westchester and Pu...