Low Ball Offers
Common Mistakes Buyers Need to Avoid
MISTAKE #2 - LOW BALL OFFERS
There are variations to this mistake.
The first is offering what you want to pay versus what the home is worth. Let's say the house is listed for $275,000. I provide comps (a list of comparable listings that have recently sold) to my Buyer/Client that show that the house is worth between $245,000 and $260,000. The Buyer then tells me to offer $195,000! The reason for this low ball offer? "I want the house but I only want to pay $195,000." Hmmm. I come across this more often with all-cash buyers and buyers who know someone who got a great house for an incredibly low price. Everyone wants a great "deal". But keep in mind that the Seller's agent provided the same comps when the house was put on the market. The Seller may have listed the house above market value but the Seller also knows it's worth more than that low offer.
The second variation is the Buyer that has decided to be an "investor" and is going to buy a house and "flip" it for a profit. This Buyer has simply watched too much HGTV. House flipping is not a low risk endeavor and a Buyer needs a team of housing professionals to make a profit.
Another variation is the Buyer who is pre-approved to buy the home at or just below asking but tells me, "We don't want to spend that much." This could be because the Buyer has expenses they have not shared with the lender (e.g., the Buyer is supporting a family member) or that they plan to have in the future (e.g. the twins will be attending private school in the Fall). So, we have been looking at homes based on the pre-approval and found one everyone liked but the price is actually too high. Why not try a low-ball offer before we move on and start looking at lower-priced properties?
Sellers are not required to provide counter offers. If your offer is too low, a Seller can just ignore it. If you then come back with a higher offer, the Seller can still choose to not deal with you because the initial impression you made was a negative one.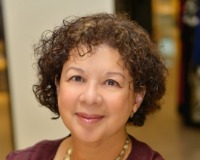 Author:
D Gloria Hernandez
Phone:
914-441-0980
Dated:
June 3rd 2017
Views:
993
About D Gloria: NYS Licensed Associate Broker Branch Manager, Pelham & Briarcliff I love looking at houses and...