New Rochelle And Its Future Downtown Area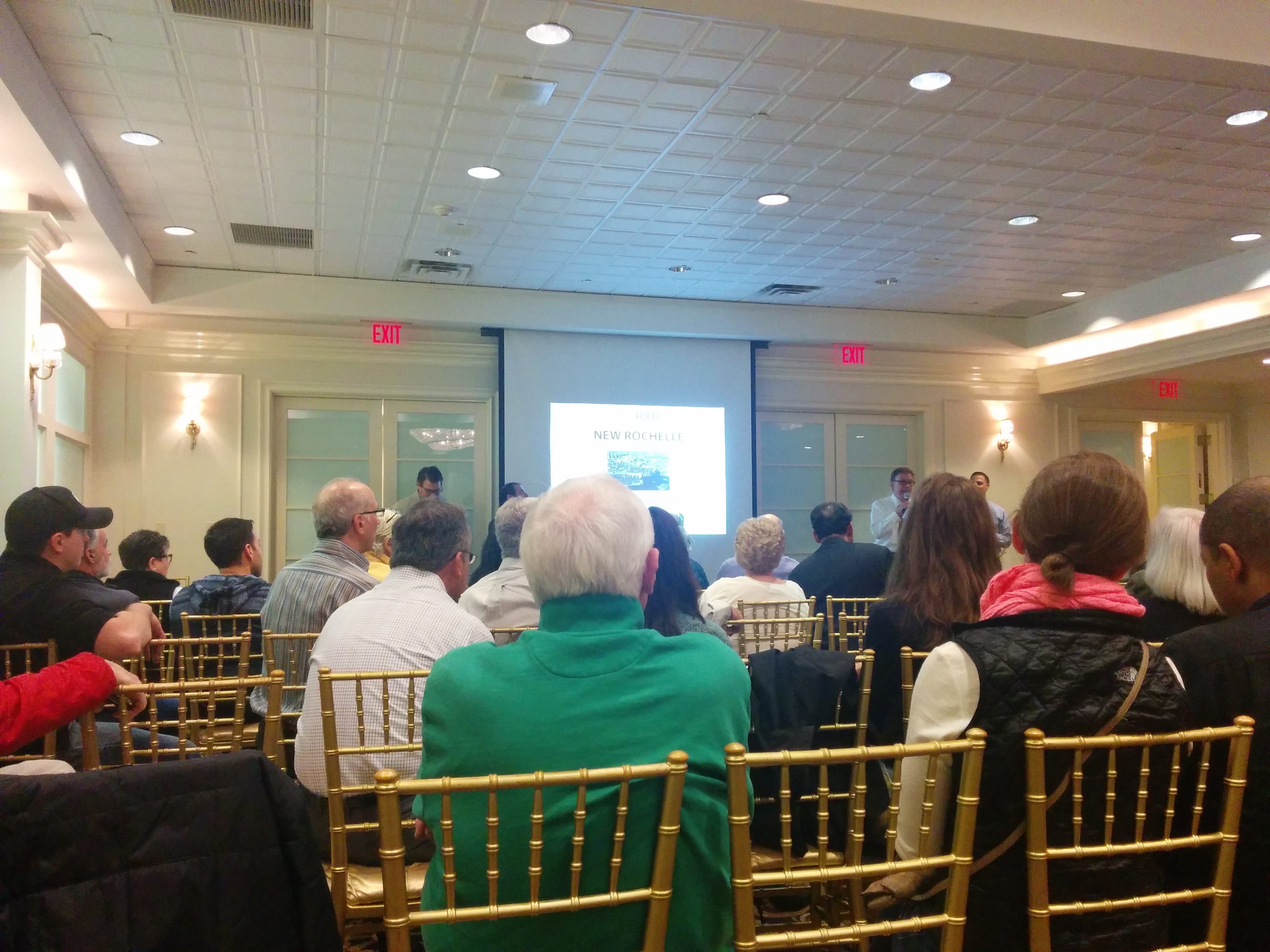 If you live in New Rochelle, New York chances are you are aware of the redevelopment plans for the downtown area. And perhaps if you live in a neighboring city or town you know about it as well.
The overall goal is to make New Rochelle more appealing and generate revenue for the city. The plan will call for a mix of retail, commercial and residential space. And the following will also be a focus in the development plans: educational, healthcare, cultural, entertainment and more. But the exact facilities and how they will be incorporated in the city is still up in the air. The development team and New Rochelle is encouraged to participate and express what is wanted in our city.
One interesting and seemingly nervous aspect to recognize is how this is supposed to be done without affecting new Rochelle's tax payers. Hard to believe but the developers (from my understanding) say this will be thanks to "a goal of ensuring that new public revenues more than offset any new public costs associated with the redevelopment." We shall see. Cross your fingers people. I will be. =)
So now lets discuss how New Rochelle folks can get their voice heard and participate in this process.
Did you know if you live, work or shop in New Rochelle you should voice what you would like to see? You can also like ideas others have posted. Some examples are dog park, bike culture, and roof top bar/restaurant. And you can attend meetups and help spread the word like I am doing with this blog.
This week I have been attending the some of the meetups being held by New Rochelle and the Development team and I have to admit I have been enjoying myself. It is very neat to see the thought process unravel and come together. It is trial and error and brainstorming. It is also understanding that not everyone will be satisfied. Not everyone wants the change. Some want more of a change and others want little change. The atmosphere of the meetings is pleasant but at times it can get heated. Everyone wants their voice heard and some people are passionate and some people are their to learn and just understand what is going on in the city.
The process of getting the communities voice heard that is being used is Crowdsourcing. To learn more about how this works click here. Here is a quote from that link:
Crowdsourced placemaking is a grass roots, social networking program that, through a combination of in-person meetings, events, online forums and 'Likes', solicits ideas from the community for what should be included in a plan such as the one being developed for New Rochelle.
So if you are interested in doing this as well visit the following website: http://nrfuture.com/ (keep in mind that the development team is not -as of today- posting their meetings on the nrfuture website. I am not sure where to find these meeting days and times. Sorry. I learned about the developer meeting I attending the 15th thanks to the meeting I attended on the 14th. There are two types of meetings. Ones held by New Rochelle and the other meetings are held by the Developer. But if I remember correctly the developer holds meeting as needed by the public. So if you have a request then request it.
But you have to register (which has a lot of questions...but it is worth it...DO IT) and then you have to wait for an email that says registered. You will get two emails. The first one says thank you for registering. The second one may take a day to arrive. For me it took 5 minutes. But I registered in the morning. My husband registered about 6PM and he is still waiting.

So once we get your welcome email then you can vote and share your ideas. If you idea is like another posted the Community Liaison (Ashley Aldridge) and her colleagues (Neil and Andrea) will merge ideas that are similar. So don't get offended if your idea is no longer visible. It was probably merged. For a link on how to post and vote on ideas clink here.
I received an email from Ashely (as did others, I am sure, who attended some of the meet ups that I did). It states:
Thank you all for attending last night's meet-up! Tons of great ideas came out of last night! The descriptions of the ideas should have at least 100 words to be compelling, powerful, and communicate a strong vision for New Rochelle. Feel free to use examples and plenty of adjectives to convey your thoughts. I will be helping to develop these ideas (along with my colleagues Neil and Andrea on copy) in order to ensure they are socially, economically and environmentally responsible.
But first here is Ashley's email: [email protected] She is out and about working. She said during a meeting you can set up meetings with her but send her an email first to schedule.
I hope to see at some of the meetings. The first one I went too there were about 75 people who attended and the next which was the Developer's meeting had about 200 people. If you missed a meeting and want to read a recap of some click here (I do not think the development team is providing recaps).