Putnam Town Spotlight
Town Spotlight – Putnam
Welcome to the first edition of Town Spotlight from Cristina Gameiro. This will be the first in an installation of posts about certain towns in the Hudson Valley area. If you're thinking of moving to the area from outside, or if you're looking to move from one part of the Valley to the next, I'll be your guide and keep you informed throughout the way.
Today we're focusing on Putnam Valley, a town that holds a special place in my heart, because, well…I live there! Putnam Valley is located in, you guessed it, Putnam County, which is just above Westchester County, providing a great spot for those who want to live a more private lifestyle but not be a far drive from shopping, trains, restaurants, etc.
If you enjoy hiking and nature, Putnam might be the place for you, as Clarence Fahnestock State Park, a 14,000-acre area, is located inside of Putnam, and the infamous Hudson Highlands is about 10 minutes outside of town. Putnam Valley likes to call itself the "Town of Lakes" due to the excessive amount of lakes and lake communities that we have here. There's Oscawana Lake, Lake Peekskill, Indian Lake, the Wiccopee Reservoir, Mud Lake, Clear Lake, and I could go on and on. We have a lot of them, each providing a unique experience and I urge the nature lovers to visit them all. On the other hand, if you're more of a shopper, Cold Spring and Beacon are two towns that are about 15-20 minutes away respectively, and both have a plethora of vintage, antique, and modern small businesses to shop at. The Jefferson Valley Mall is a stone's throw away from Putnam, and is currently being expanded and renovated, but still open during the process.
If you live in NYC and want to commute to the city for work, have no fear. You're smack dab in the middle of two different train lines, the Hudson line and the Harlem line. While the Hudson line offers a more scenic view into NYC, the Harlem line stops provide a ton more options for parking, which is something the Hudson lines tend to struggle with. The ride from the Croton Falls station is a bit over an hour into Grand Central, so that's something to keep in mind for your commute. I know that a handful of people that work in NYC opt to drive, and it's about a 45-55 minute drive to Midtown Manhattan.
Now for some points of interest within Putnam to check out if you're coming up here for a weekend to check out the area!
I mentioned it before, but I can't not mention it again! This state park is ginormous and has a ton of trails to keep you busy the whole weekend.
This place is a stunning Buddhist monastery on over 200 acres, not far from Fahnestock state park. The monastery is open to visitors, provides vegetarian meals at noon on weekends, and is home to the largest indoor statue of a Bhudda in the Western Hemisphere.
This lake is the largest of the lakes in Putnam Valley, and is an awesome sight to see. The lake is about 364 acres in size, 2 miles long and has a 7-mile long shoreline. While the lake is well known in the area, it is rarely heavily populated since there is no public road that completely encompasses the lake.
In this part, I want to spotlight the Summer Concert series that Putnam County puts on each year! Here's a list of dates and bands that will be playing at the park this year!
May 31: Soul Shine – Allman Brothers/Southern Rock
June 14: The Lonely Leaves – Tom Petty Tribute Band
June 28: Pump – Aerosmith Tribute Band
July 12: Andrea and the Armenian Rug Riders – Top 40
July 26: Penny Lane – Beatles Cover Band
August 9: Country Fresh – Country Music Covers
That's all for this Town Spotlight! I hope you've enjoyed it, and as always, if you're thinking of making a move to the area and have any questions, you can always reach out to me and I'd be happy to help. If you'd like to see a list of homes that are currently available in Putnam Valley, click here! That link will always be updated with the newest listings on the market.
Have a great day,
Cristina Gameiro
Licensed Real Estate Salesperson | J Philip Real Estate
(914) 804-1692
Facebook | Instagram | Website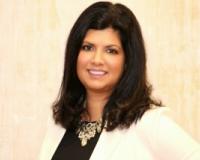 Author:
Cristina Gameiro
Phone:
914-804-1692
Dated:
May 15th 2018
Views:
4,823
About Cristina: Cristina Gameiro, a full-service New York State salesperson (ABR) specializing in Westchester and Pu...