Real Estate Agents As Hollywood Sees Us
There is a new film called "5 Flights Up" starring Morgan Freeman and Diane Keaton. They play a married couple that are selling their 5th floor walk-up apartment in Brooklyn, after 40 years, to move to an elevator building in Manhattan. The real estate agent selling their home (played by Cynthia Nixon) is the niece of Ms Keaton's character. The movie has gotten mixed reviews from film critics and real estate brokers.
Writing in the Real Estate section of the May 17 New York Times, Joanne Kaufman says, "Traditionally, Hollywood has viewed real estate agents in much the way it views dentists, lawyers and used-car salesmen. Which is to say, really, really unfavorably." Ouch!

She goes on to write that when some New York real estate brokers saw the movie some laughed and some were horrified by the behavior of Lily, the agent in the film. An example of the latter was a reaction to dialogue, which if spoken by a real agent would be a violation of fair housing laws. Ms Kaufman reports that according to one of the film's producers, Lori McCreary, there was no real estate consultant on the set. However, Ms McCreary told the interviewer, "my parents were both sales agents in California and my father used to bake cookies for open houses." The director of the film reportedly canvasses several real estate brokers about local apartment prices.
I am not a big movie goer so I probably won't see "5 Flights Up" until it's shown on Netflix, if then. Fans of Freeman, Keaton and Nixon will probably enjoy the film. If you go, please keep in mind that the film is for entertainment purposes and not a documentary on the real estate business. With rare exceptions we are real estate professionals. We are bound by New York State Real Estate Law, our Code of Ethics, federal, state, and local fair housing laws and our sincere desire to help people sell or buy a home. We follow the Golden Rule. Should you encounter an agent that does not meet your expectations, don't give up on all of us. The right agent for you won't be far away.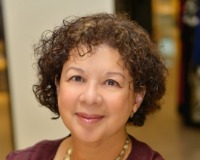 Author:
D Gloria Hernandez
Phone:
914-441-0980
Dated:
May 22nd 2015
Views:
1,852
About D Gloria: NYS Licensed Associate Broker Branch Manager, Pelham & Briarcliff I love looking at houses and...