Should You List Your House During The Holidays
It was Thanksgiving week and I was busier with buyers than a month before.

The week before I showed a home that was taken off the market for a day and then listed again. The listing agent explained that the owners had decided to take the house off the market for the holidays and then thought better of it and began showing it again. If they had kept if off the market my buyers would not have seen it and right now it's one of their top two choices.

Buyers who are looking at this time of year tend to be serious about finding a home and not "just looking". As a seller you can expect less market competition for getting the serious buyer as other homeowners temporarily take their homes off the market. And remember that interest rates are still relatively low so buyers can afford to spend a little more right now.

Monday of Thanksgiving week I showed a house just after it got dark. The buyers had already liked the house from photos and a daytime drive-by so we were there to see the interior. The smart seller left all her lights on and the house looked fantastic as I drove up the drive. Similarly, I have shown homes in the past with simple, colorful holiday decorations that enhance the home. Buyers invariably "Ooooooh" when they enter a house with a Christmas tree all lit up. Holiday decorations can add a very homey touch. And think about how nice it feels in chilly weather to enter a warm, welcoming home.

"But, Gloria," you say "that means people tracking in dead leaves and snow and mud!" Ask you listing agent to add a note about removing shoes to the showing instructions and/or ask that they provide shoe covers to have near the door as buyers enter.

You may think the inconvenience is too much during the holidays. I will be honest with you. There are buyer agents who think, "If those homeowners are serious about selling they should allow showings whenever a buyer wants to see the house." I had a little difficulty scheduling the house with the bright lights because the seller had to be home to take her dogs out for the showing and had a very busy schedule. I asked my buyers to give me their available times for the next few days and when I called for the appointment I gave those times to the listing office asking that the seller choose the best time for her. We got the last showing appointment until December! So as the seller, if you are asked for an appointment time that does not work for you, try to offer one or two alternates.

I know selling your home is stressful and the holidays can make it more so. Lean on your real estate agent who can draw on her/his resources to get you through it and get your house sold!

Best wishes for the holidays.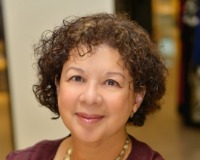 Author:
D Gloria Hernandez
Phone:
914-441-0980
Dated:
December 4th 2014
Views:
2,217
About D Gloria: NYS Licensed Associate Broker Branch Manager, Pelham & Briarcliff I love looking at houses and...