Types Of Contingencies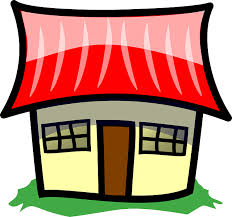 Placing an offer on a home is super exciting and it is easy to hope things will go smoothly. But in case they do not (and usually they don't) buyers need to protect themselves. And one way to do this is to add contingencies to an offer.
Realtor.com says a buyer should think of a contingency as insurance because a buyer with a contingency clause in place will have a better chance of backing out of the contract without losing money.
Below are some examples of Contingencies...some common place when offers are placed and others common in a purchase contract.
1. Mortgage: Also known as Financing Contingency: This type of contingency is one that provides a buyer specified time to get financing for a home. Typically a limited time frame is established for a commitment to be executed. If financing is not secured then an extension is sometimes requested by the buyer. If the seller agrees to an extension then great. If the seller does not or if the buyer does not want to pursue anymore then the deal can be canceled. Most the time the buyer is protected thanks to the verbiage included in the contract by the buyer's attorney.

2. Home Inspection: When a home buyer places an offer on a home it is highly recommended that a home inspection be performed. Some buyers opt out of this to provide themselves with an edge over other buyers, but that is not recommended. A buyer must understand a home inspection is performed to ensure no hidden headaches. It will cost the buyer money that will not be reimbursed if the home inspection produces a negative report. If the inspector points out "issues" the buyer will have several options to remedy. Here are a few: 1. Back out of the deal. 2. Ask the seller to remedy 3. The buyer can ignore the issues and proceed 4. The buyer can ask for a price reduction 4. The buyer and the seller can spilt the difference


3. Clear Title: If the title company finds liens, unpaid taxes or such the buyer can back out if the seller will not remedy the title issues. Or the buyer can take on the issues or ask the seller to split. Also the title work will show who owns the home and who has in the past. Oddly, there have been situations when a home is placed on the market and turns out the person trying to sell did not have the authority to sell. Those are a couple reasons for such a contingency.
4. Sell of a Home: If a buyer has to sell another property prior to proceeding to purchase another sellers need to know this upfront because this could have a profound impact on a seller and their future. Most seller frown upon this and makes a buyer presenting an offer with such a contingency very difficult to get an accepted offer especially in a market where inventory is low. It is wise for a buyer to wait until there home is sold or at least in contract before they begin searching. If a home is in contract with this sort of contingency a seller may be more open to accepting such an offer.
5. Appraisal: If the appraisal report comes back at a higher value than the purchase price the buyer will not be expected to make up the difference if asked. The deal can be cancelled both parties cannot agree on how to proceed. Also if the appraisal comes back lower the buyer and the seller will have to discuss as a buyer is not likely to proceed as they will not want to pay too much for the home.
There are a countless number of contingencies that an offer and/or a contract can include but as a rule of thumb the less contingencies the better. So exercise good judgement when contingencies are in play.