YOUR NEW YEAR RESOLUTION
It's that time again – what's your resolution going to be for the new year? Here are some suggestions that are very do-able and have a high probability of success.
Many of us resolve to lose weight or get to the gym more often. You may have more success if you set a goal to get "healthier". Your strategy to achieve that can be as simple as:
- Eat more (even a little more) green, leafy vegetables – in a smoothie, in your soup – and less processed food.
- Move more (again – even a little more is still a move in the right direction) – walk down the hall instead of sending your co-worker a text, walk up the escalator (Yes! Just because the stairs are moving doesn't mean you have to stand still).
- Give up anger and forgive someone – anger can do us actual physiological harm. You will be healthier without it.
- Start your morning with gratitude. As you brush your teeth or drive to work think of the good things in your life. Your 10:00 meeting with your boss will actually go better if you start your day with positive thoughts rather than worrying about the meeting AND you will lower your stress level.
If this is your year to find a new home, get financially fit. Start by visiting www.annualcreditreport.com and make sure your credit report is accurate. Buying a home in our market is a little different than elsewhere so call me (914-441-0980). We'll meet, chat, and I'll fill you in on the details.
If this is the year to sell your home, de-clutter, spruce up, and call me (914-441-0980). I can guide you through the steps to prepare your home to get the best price.
Wishing you all the best for 2015.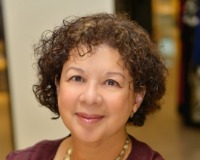 Author:
D Gloria Hernandez
Phone:
914-441-0980
Dated:
January 3rd 2015
Views:
1,561
About D Gloria: NYS Licensed Associate Broker Branch Manager, Pelham & Briarcliff I love looking at houses and...