You Cant Make This Shtuff Up A Realtors Tale
I had a client looking for a cheap investment property. Not inexpensive. Cheap. He said "I want you to look for the cheapest listings out there and show them to me." OK. We started at the bottom, and as days went on, slowly worked our way higher. (This is Westchester, N.Y. which is, in general, not cheap.)
We come to a listing. A dirt road (which is rare enough) off a fairly major thoroughfare. I'd been up & down this main street many times before, without ever noticing this "street". As we drive down the path, an old dog lumbers by. A bit further on,there's a goat looking at us quizzically. As we continue more- andmore varied animals. Finally we get to the house. We open the car doors.
I call what hit us "AN OLFACTORY TSUNAMI". In other words, the stench came over us like a tidal wave. For the first of many times that showing, I said "I'm so sorry..."
The buyer said "We've come this far. Let's see what this is all about." Obviously, morbid curiosity is a perfectly valid and powerful motivating force.
Apparently the property owner was a very dedicated, albeit less than hygienic animal rights advocate. She has rescued every animal on the property. Peacocks, guinea fowl, ducks, geese, chickens; goats, rabbits, lots of dogs & cats. Inside the house, one room literally had the sheetrock torn away, and animals were making their nests in the insulation. There was a room with reptiles, snakes and amphibians. In the words of Jack Paar (if any of you remember HIM) "I kid you not".
The stench came from a large dumpster. It was almost Thanksgiving, and some animal had disconnected the freezer where the owner had a turkey. She had thrown it into an open dumpster, where it lay decaying in the sun...
Needless to say, my buyer did not buy this property. But it did eventually sell. I'm sure that whoever bought it had to tear it downto the studs (at least) to make it habitable.
And my buyer did go on to buy a home with me as his agent, and sell an income property as well.
Do you have any "You Can't Make This Shtuff Up!" stories? If so, please send them my way; I collect them! To qualify, the story has to be true, yet somewhat amazing. I have several other good ones of my own, but they're not about Real Estate....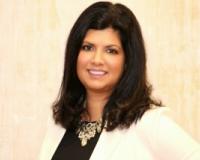 Author:
Cristina Gameiro
Phone:
914-804-1692
Dated:
January 8th 2015
Views:
1,145
About Cristina: Cristina Gameiro, a full-service New York State salesperson (ABR) specializing in Westchester and Pu...